Color Guide
Porto 1
Porto 1 is an acoustically absorptive composite cork wall system composed of 1'-4" (40.6 cm) square tiles produced with waste material from wine stopper production. The resulting product is 93% recycled cork produced in a waste-free moulding process. Named after the Portuguese city known for its cork factories, the design of Porto 1 tiles is inspired by the familiar texture of rounded silos on factory buildings. Tiles may be oriented horizontally or vertically to provide sound softening and pattern.
Designer Lars Beller Fjetland
Origin Portugal
Content 93% Recycled Cork + 7% Resin
Tile Size 1'-4" x 1'-4" (40.6 x 40.6 cm)
Thickness 1 1/6 in (27 mm)
Durability Contract or residential
Installation Install in the pattern as specified and attach to a wall surface using a heavy-duty construction adhesive. Tiles may be trimmed to size with a circular saw or miter saw. Refer to Porto Installation Instructions for detailed instructions.
Maintenance Dust regularly. Spot clean with cloth dampened with water only.
Variation Cork is a natural material and minor changes in color are evidence of the 100% natural origin of the material.
Environmental Cork is the bark of the cork oak tree and is 100% natural plant tissue
Cork is 100% biodegradable, formaldehyde free, and FSC Certified
Cork contributes to LEED© MR Credit: Building Product Disclosure and Optimization – Sourcing of Raw Materials
Porto 1 is 93% post-industrial recycled material and contributes to LEED© MR Credit 4.1-4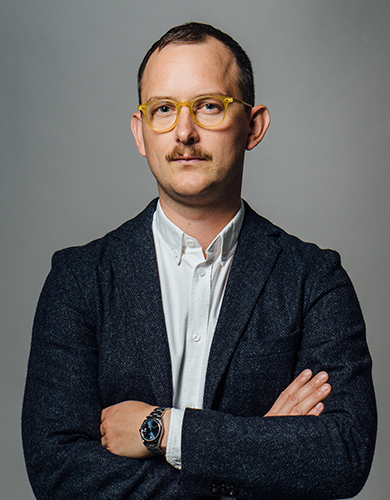 Lars Beller Fjetland
Lars Beller Fjetland grew up amongst the mountains and fjords of the west coast of Norway, where he nurtured a lifelong fascination of the marriage of function with the finest natural materials. He established his self-titled design office—Beller Design—in 2011 while still a student at Bergen Academy of Art and Design and had his breakthrough moment in 2012 when he launched four designs at Salone de Mobile in Milan, Italy. Lars is constantly seeking to broaden his horizons as a dedicated explorer of form and function. His core philosophy is to design products that achieve a sense of both timelessness and longevity through an immediate, honest functionalism in form and aesthetic.
Acoustics ASTM C 423: NRC – 0.25, SAA – 0.22
Colorfastness to Light Class 2–3
Flammability ASTM E 84: Class B
Part of the MillerKnoll collective