Color Guide
Pleat
Inspired by the soft folds of textiles and drapery, Pleat creates undulating waves that ripple across the wall with a mid-century modern twist. Influenced by the molded plywood furniture of the mid-century modern era, Lars Beller Fjetland brings a design icon into the twenty-first century. Installation is quick and straightforward with Z-Clips and a thin, horizontal shelf provides a functional design element.
Designer Lars Beller Fjetland
Content Wood Veneer + Baltic Birch Plywood
Panel Size A, B: 1'-4 9/16" x 4'-10 1/4" (42 x 148 cm)
Thickness A, B: 3 7/8 in (9.8 cm) (includes Z-Clips)
Shelf: 5 1/2 in (14.0 cm)
Grain Direction Vertical
Color Option 1-Color per wall
Edges Baltic Birch Plywood Finished
Trim Option Extension Panels
Custom 2-Color+ per wall is available and must be quoted.
Durability Contract or residential
Lead Time Made to order and certain lead times will apply
Installation Install in the pattern as specified and attach to a wall surface with Z-Clips provided (wall screws not included). Additional blocking at installation site may be required. Refer to Pleat Installation Instructions for complete guidance.
Maintenance Use a very mild non-abrasive, non-ammonia, and non-alcohol containing soap diluted in a room temperature water solution. Apply with a soft flannel cloth, followed by a dry cloth. Always wipe in the direction of the grain. Never use commercial cleaners, abrasives, solvents, or glass cleaner on any wood components as it will wear away the finish. Never apply wax as this will interact with the finish.
Variation Wood is a natural material and minor changes in color are evidence of the 100% natural origin of the material.
Environmental Wood Veneer + Baltic Birch Plywood are 100% recyclable
Contains no formaldehyde
CARB Compliant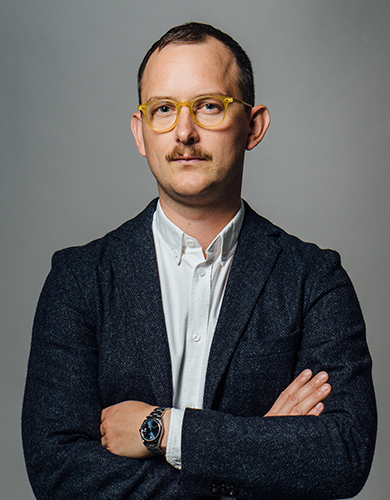 Lars Beller Fjetland
Lars Beller Fjetland grew up amongst the mountains and fjords of the west coast of Norway, where he nurtured a lifelong fascination of the marriage of function with the finest natural materials. He established his self-titled design office—Beller Design—in 2011 while still a student at Bergen Academy of Art and Design and had his breakthrough moment in 2012 when he launched four designs at Salone de Mobile in Milan, Italy. Lars is constantly seeking to broaden his horizons as a dedicated explorer of form and function. His core philosophy is to design products that achieve a sense of both timelessness and longevity through an immediate, honest functionalism in form and aesthetic.
Flammability ASTM E 84: Class B (Fire Rated)
Part of the MillerKnoll collective