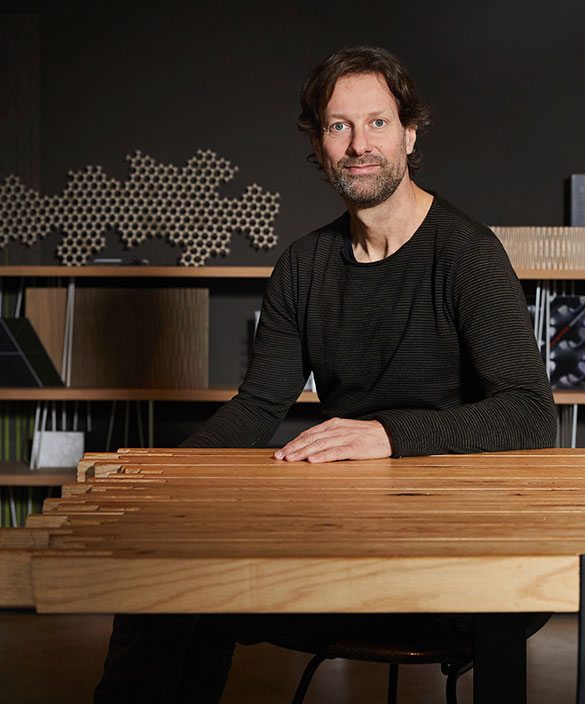 About Bernd Benninghoff
Bernd Benninghoff works as furniture designer and interior architect based in Mainz, Germany. Since 2000, his design studio has developed serial furniture as well as room and exhibition concepts for international clients. For Bernd, objects and spatial context are interrelated. It is important for him to use authentic materials and appropriate manufacturing processes—in search of meaningful design solutions and room experiences with an independent character.As a professor at the University of Applied Sciences Mainz, Bernd teaches in the field of material technology and leads design projects at the bachelor and master levels. The project series "Material as Design Impulse", which has been continuously implemented since 2009, is the focus of his applied materials research. Together with three partners, he founded the design collective Cabs Design in 2014. The changing activities as a designer and university teacher are mutually dependent, allow inspiring changes of perspective and form the basis for a diverse, open design language.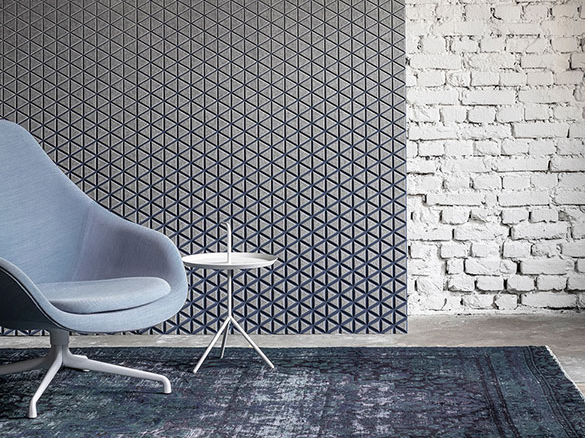 About Flow, Still, and Wave
In 2016, Dukta Flexible Wood was awarded with the German material award and Bernd quickly got his hands on this fascinating material. Precise cuts and milling provide traditional wood board materials with nearly textile characteristics. And apart from the material's design potential, he was particularly impressed by its outstanding acoustic properties—numerous cuts can enlarge the surface area and change the geometry of the material, thus providing it with extraordinary absorption characteristics. Bernd combined the flexible wood with textile fiber composite to create a series of highly-effective, modular wall panels.Flow was designed in large sheets that may be combined to create large installations of shallow curves; whereas, Wave has smaller modules which combine to create a more dynamic installation. Still is a large flat panel focuses attention on the details of the incision patterns, creating a more subtle effect.